Foodstuffs North Island 2015 Annual Report
Having designed the previous dozen annual reports we approached this year with renewed enthusiasm and a revised content structure. Developed from the Foodstuffs North Island branding the report was brought to life with bold iconography, typography and use of colour.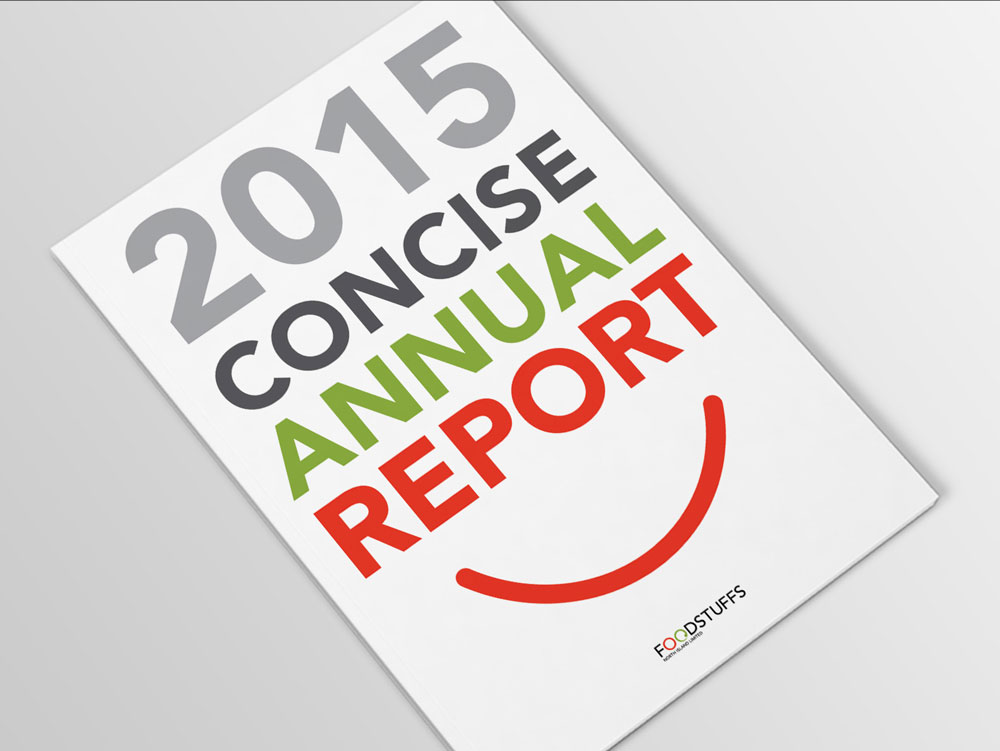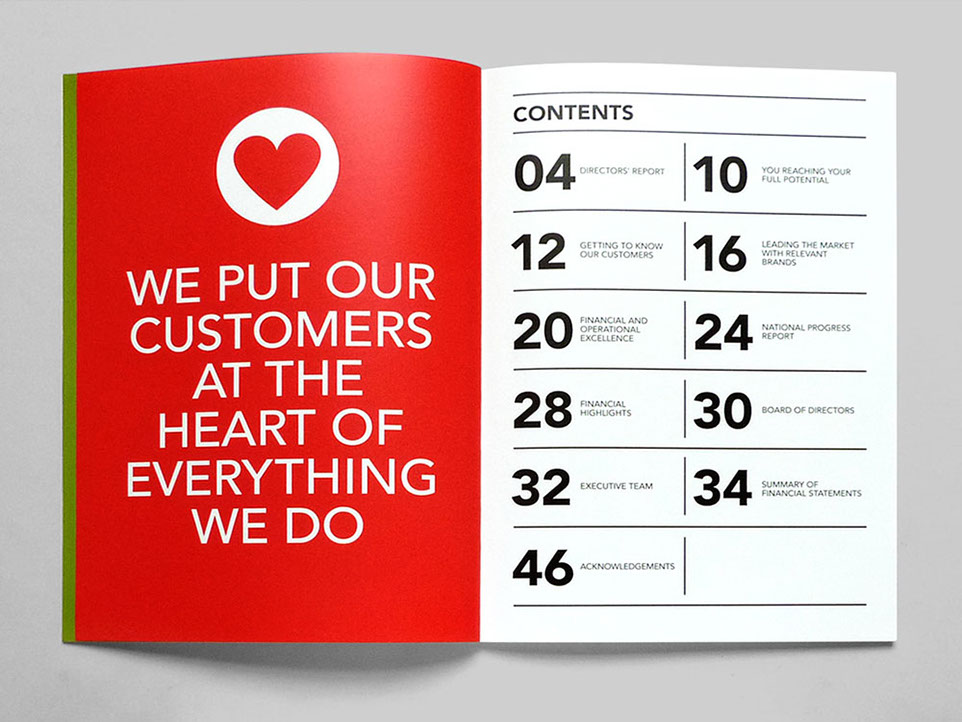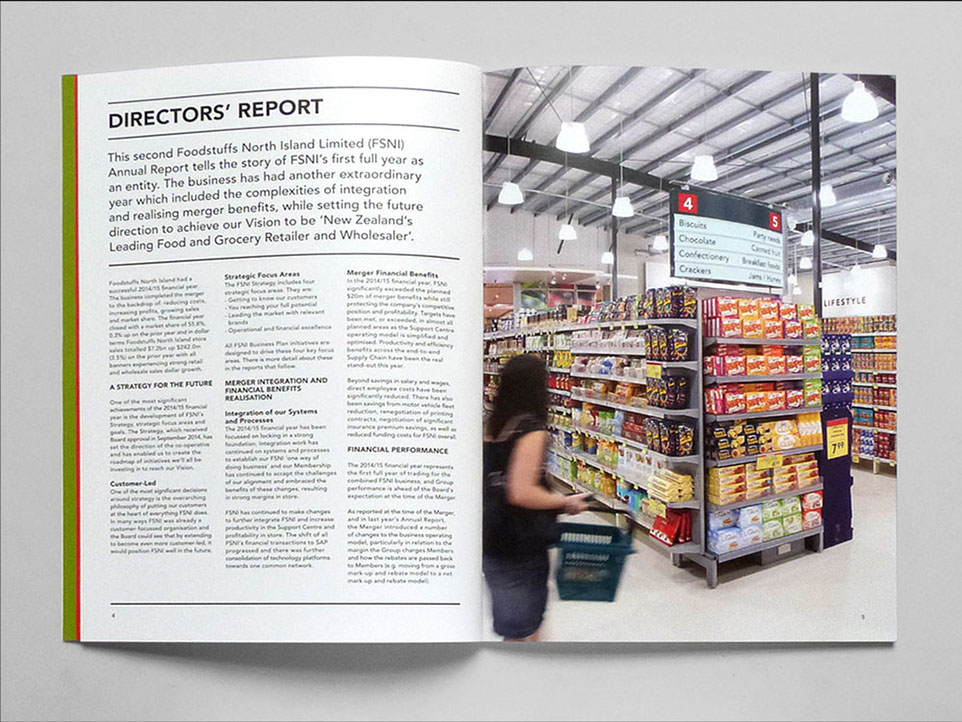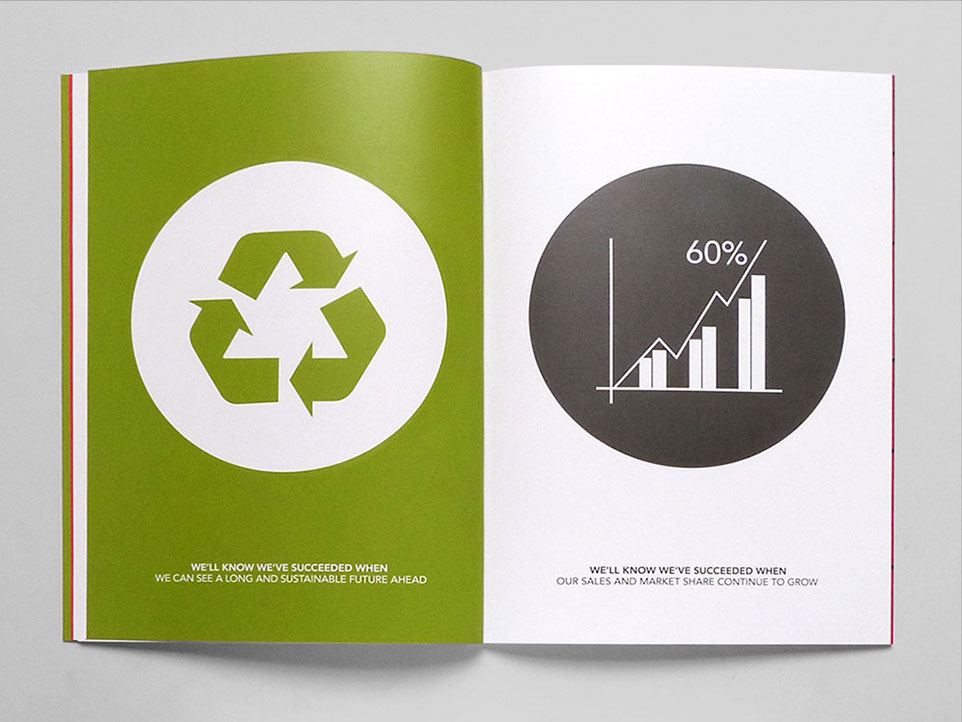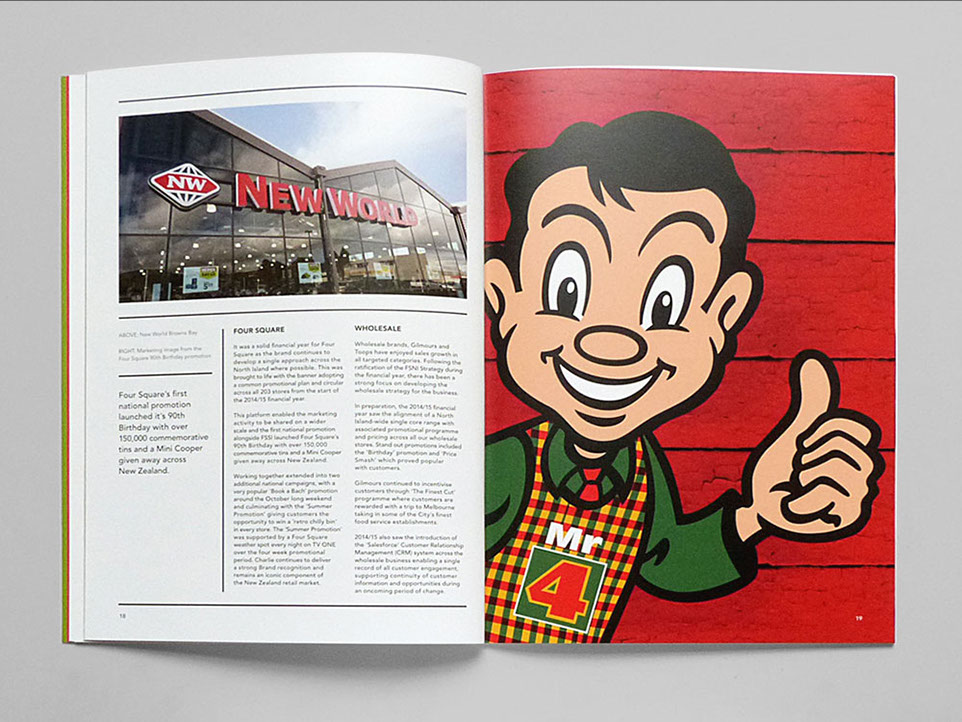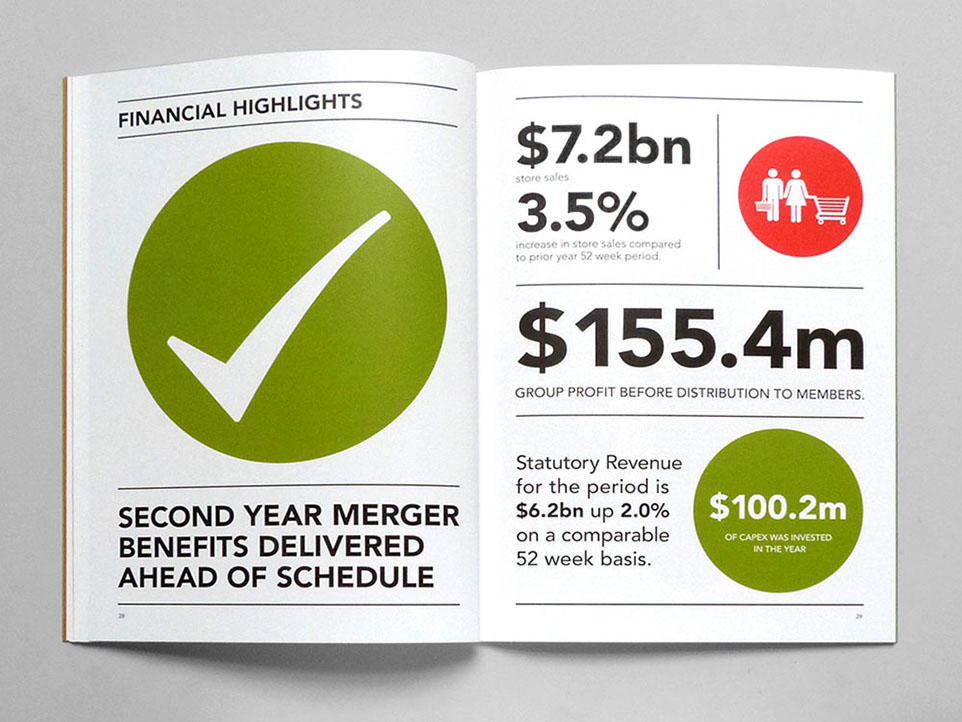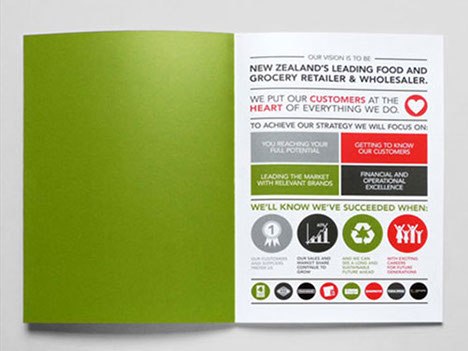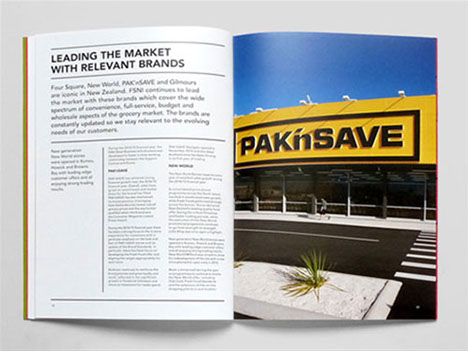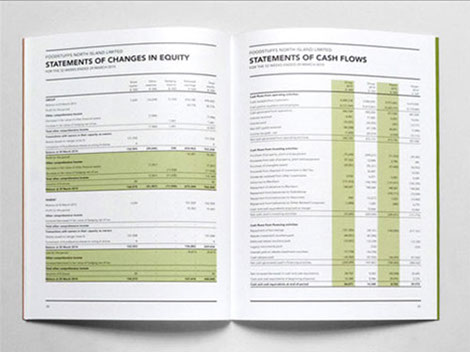 Back to Work
© 2017 Sanders Design. All rights reserved.