NZIA - Guide to Architects Services
The New Zealand Institute of Architecture (NZIA) provides a range of services for registered architects throughout New Zealand. We were approached to design a guide booklet to explain architects services and the architectural process.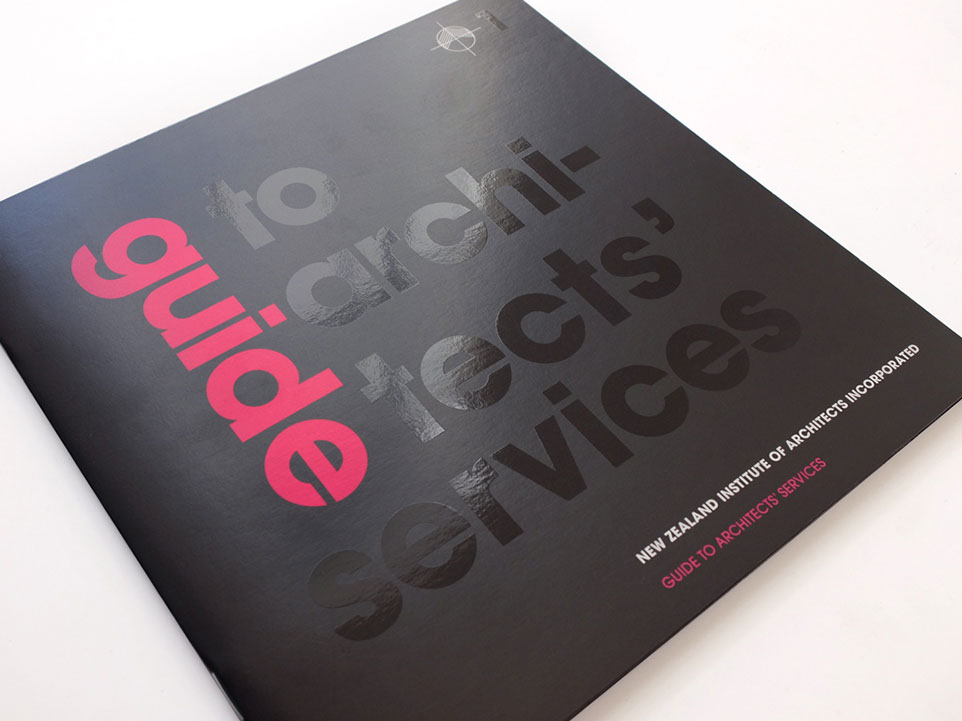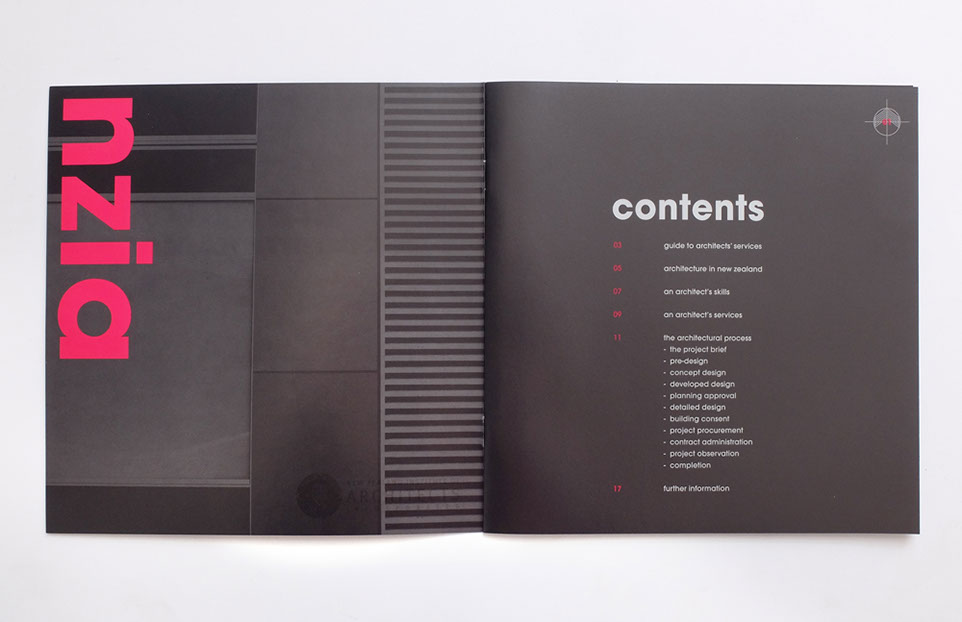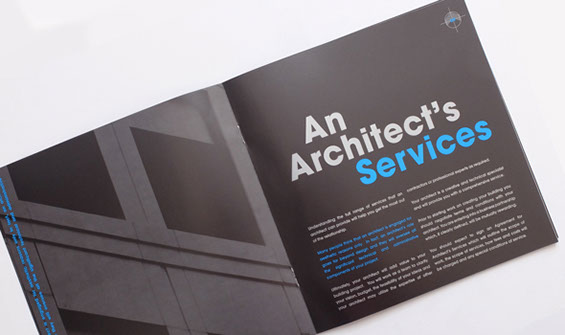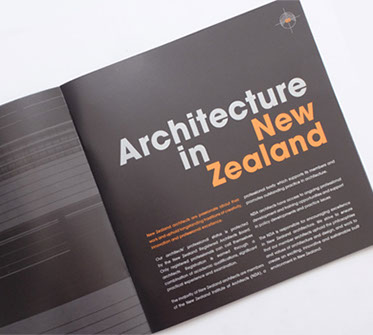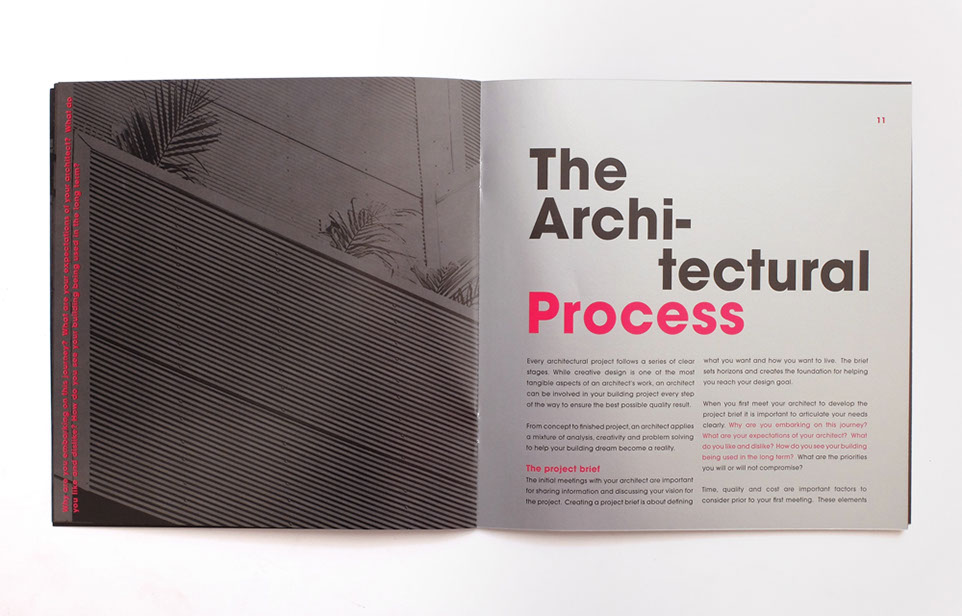 Back to Work
© 2017 Sanders Design. All rights reserved.