The University of Auckland Business School
Donor and sponsor signage
It was an honour for us to supply all interior and exterior donor and sponsor signage at the recently opened Owen G. Glenn Business School. A significant installation, situated in the entrance foyer, is the 5.5m x 4m internally illuminated donors wall which brings donors' names up in lights. Other signage consisted of brushed stainless steel lettering, image story boards and etched stainless steel plaques – all custom designed and produced to complement the building's environment.
Photography: Kim Christensen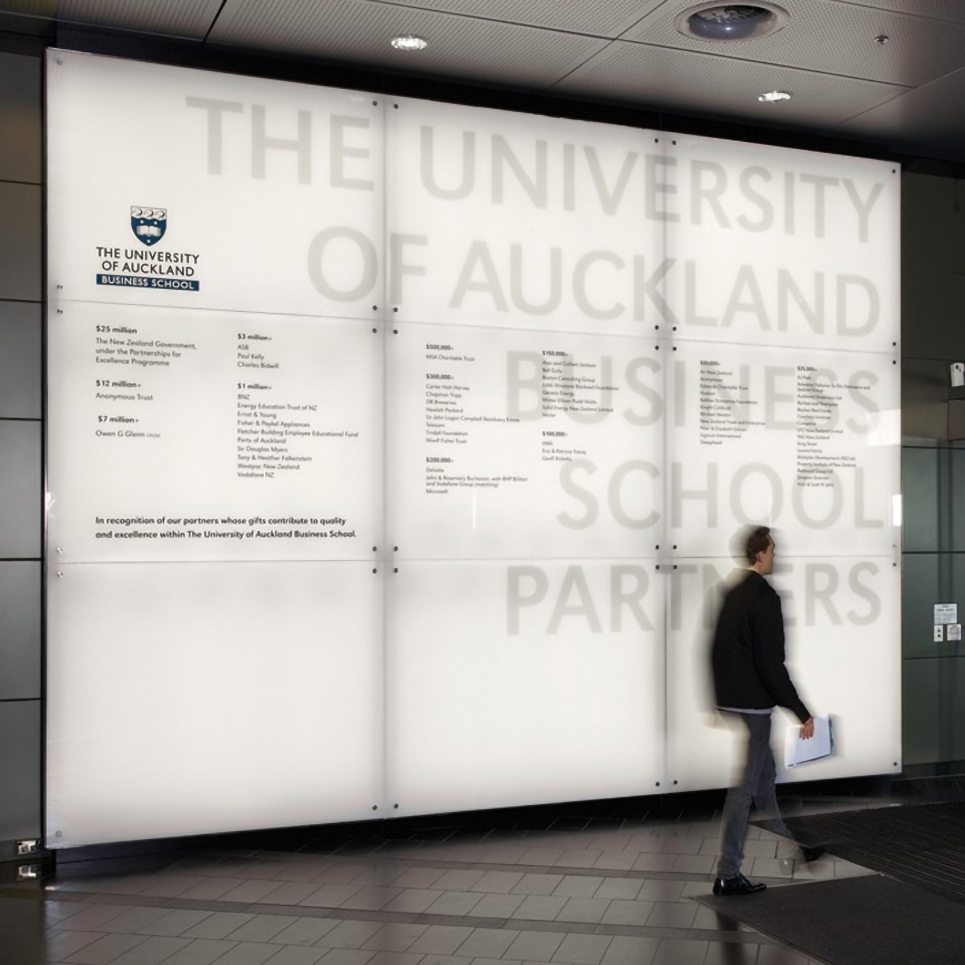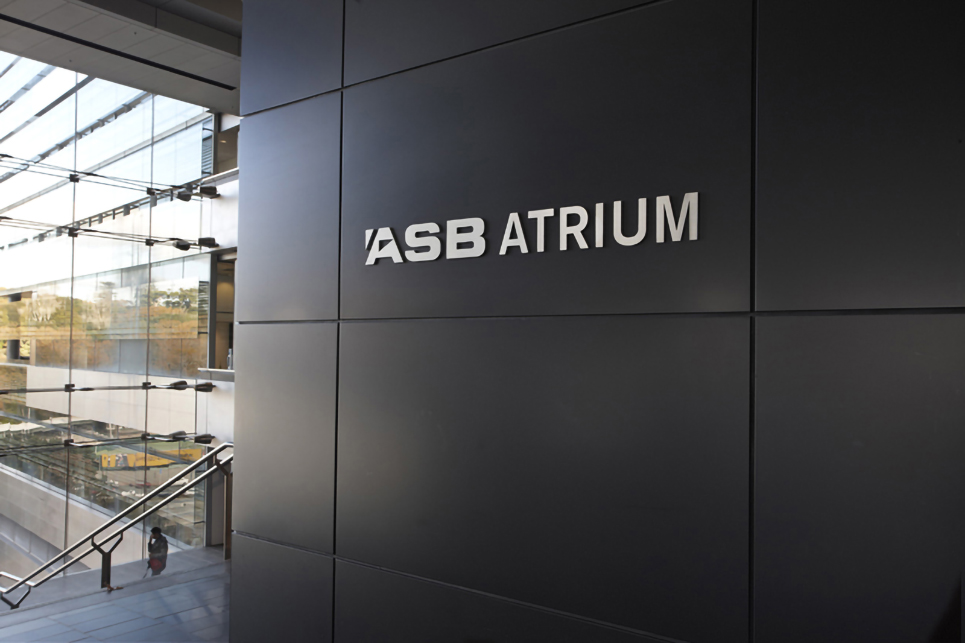 Back to Work
© 2017 Sanders Design. All rights reserved.